Oklahoma City Prenuptial Agreement Lawyer
Assisting Clients With The Prenuptial Agreement Process in Oklahoma
Are you and your partner interested in defining asset ownership before you get married? You should speak with an attorney about creating a prenuptial agreement. The experienced Oklahoma City prenuptial agreement lawyer at the Burr Law Offices, PLLC, can help you navigate the complicated process of asset ownership and how these can be fairly distributed in the event of divorce or death.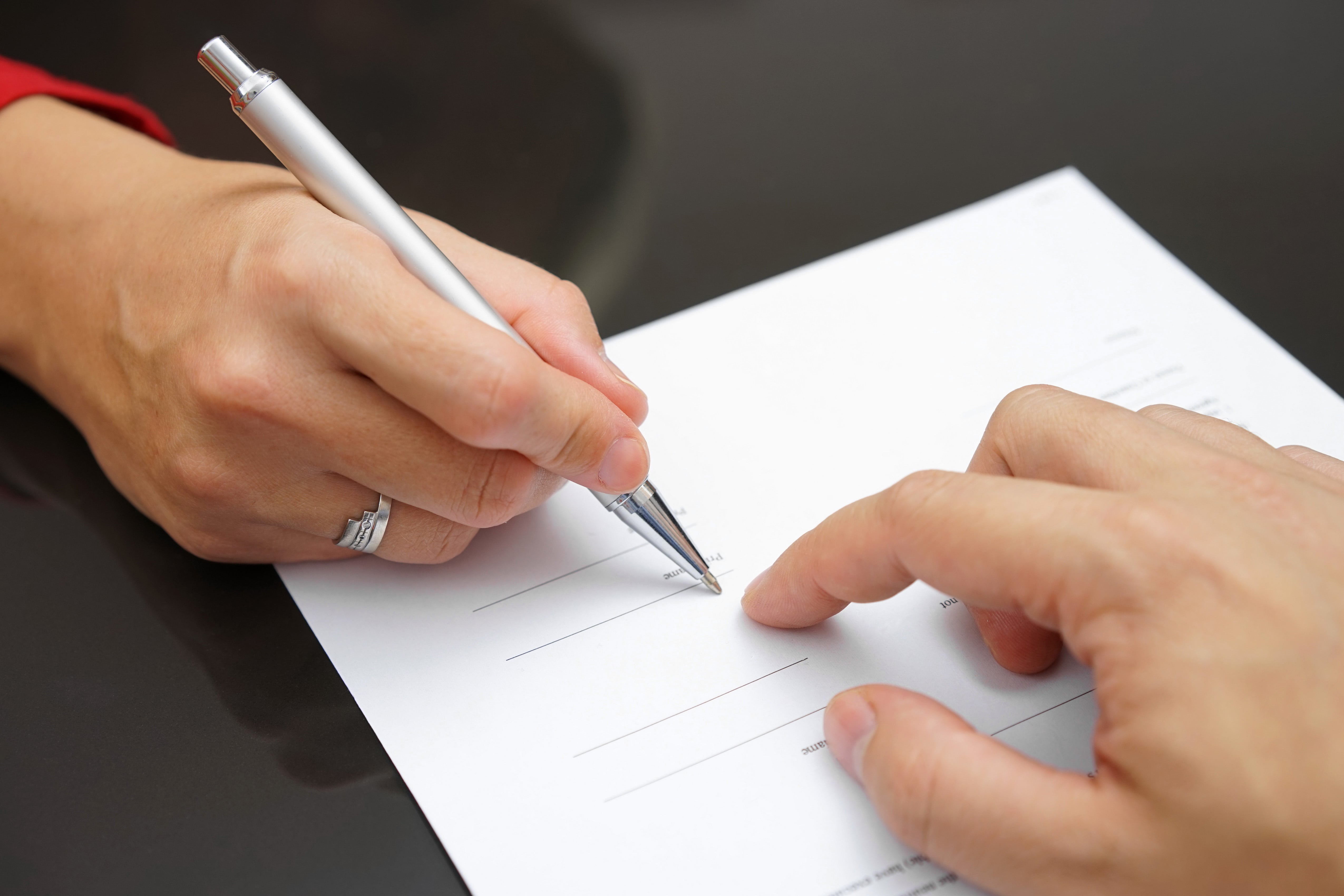 We are well-versed in a variety of family law matters, bringing over 10 years of experience crafting solid and legally binding prenuptial agreements that can stand the test of time.
Why Should I Hire a Lawyer for My Prenup?
You need a prenuptial agreement attorney to help make the right legal decisions. Nevertheless, when it involves prenups, not receiving the appropriate advice and essential guidance can raise the chance of any prenuptial agreement being void.
---
Looking to draft a prenuptial agreement? Contact our prenuptial agreement attorneys in Oklahoma City online or by calling (405) 357-9156 for a consultation.
---
How to Get a Prenup in Oklahoma

If you would like to get a prenup in the state of Oklahoma, there are several steps you can follow:
Start with your future spouse.

Begin by discussing the idea of a prenuptial agreement with your future spouse. Open and honest communication is crucial to ensure both parties understand the purpose and benefits of a prenup.

Consult with an Oklahoma City prenuptial agreement attorney.

Consult with an experienced Oklahoma City prenup lawyer. They can provide valuable guidance, explain the legal requirements, and help you understand how a prenup can protect your assets and address financial matters.

Fully disclose all finances.

Both parties must provide complete and accurate financial information, including assets, debts, income, and expenses. This transparency ensures that the prenup is fair and enforceable.

Draft the agreement.

With the assistance of your attorney, outline the terms and conditions of the prenuptial agreement. This may include property division, spousal support, inheritance rights, and other matters you wish to address. The agreement should be tailored to your specific needs and comply with Oklahoma laws.

Review and sign the agreement.

Allow sufficient time for both parties to review the prenup thoroughly. Ensure each party understands the terms and implications before signing the agreement. It is crucial that both parties enter into the prenuptial agreement voluntarily and without coercion.

Have the prenup properly executed and notarized.

Once both parties have signed the prenuptial agreement, it is essential to have it properly executed and notarized. This step helps ensure its validity and enforceability.
Remember, it is highly recommended that each party has their own attorney to protect their interests and ensure the prenuptial agreement accurately reflects their intentions. Consulting with a knowledgeable prenup attorney in Oklahoma City will ensure that your prenup is legally sound and provides the necessary protection for both parties involved.
What Does a Prenuptial Agreement Cover?
Prenuptial agreements are a method of anticipating and solving potential issues that would otherwise be decided by a judge in a divorce or after a spouse's passing.
Prenups commonly cover one or more of the following issues regarding each spouse:
Entitlement to death benefits from the other's insurance policy
The division of assets and debts upon death or divorce
The ownership and management of a family business upon death or divorce
The right to separate or marital property
The right to the gifts or inheritances of the other
The right to use or sell property during the marriage
Who is entitled to alimony in the event of divorce
What Cannot Be Included in a Prenuptial Agreement?
Prenuptial agreements do not include child custody clauses as couples typically don't have children together before getting married. Child custody issues must be resolved during the divorce process.
What is the Difference Between Prenuptial and Postnuptial Agreements?
Prenuptial Agreements happen before marriage, and Postnuptial Agreements happen after marriage. Each of these documents spells out how a couple will divide their assets.
Contact Our Oklahoma City Prenuptial Agreement Attorney Today
Our Oklahoma City prenuptial agreement attorney has been recognized by Super Lawyers® and Avvo for his extensive family law experience.
We can draft, review, or negotiate the terms of your prenuptial agreement to avoid any legal challenges.
We ensure that prenuptial agreements abide by all legal requirements so that they cannot be challenged.
Attorney Brady Burr does not settle for impersonal or second-rate representation and is devoted to protecting your rights.
---
Contact Burr Law Offices, PLLC, today to get started with our Oklahoma City prenuptial agreement lawyer.
---
What Makes Our Firm Unique?
Over 12 Years of Legal Experience

Personalized Attention That Exceeds Expectations

Clients Are Always Our First Priority
We're Ready to Help!
Reach out to us today for a initial consultation.